Arras is a sustainable clothing brand focusing on creating circular products for the fashion industry. It is rooted in the unique textile strengt
Read More

47933
Be stubborn about you goals, and flexible about your Method.
"You cannot get into a business for the fashion of it."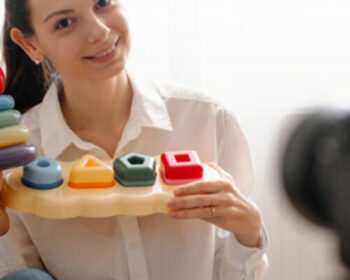 Juggling your day-to-day household chores, playful kids, family, and your vocation may leave you gaping why can't you have m
Read More

22545
Motherhood might give women the purest feeling of joy, but it can quickly transition into a state of confusion, anxiety, and panic
Read More

15522
Are you selling homemade cakes or other food items without having a license or registration? Beware!  Although this COVID-19 indu
Read More

13986
Have you ever heard about Ritu Kumar, Vandana Luthra, and Falguni Nayar? Yes, they are a few of the famous women entrepreneurs in
Read More

16817
Tender hearts always try to make things better. As we know, not every human is equally fortunate, and the conditions of some of th
Read More

32154
The chemicals that we apply to our skin have more adverse effects on us than we think. All mundane products that we use daily, lik
Read More

17489
Popular Video's this Week
No posts were found for provided query parameters.