Motherhood is the greatest and the most complex phase in every women's life. This phase is beautiful but full of ups and downs, exhaustion,
Read More

66776
Babies-The best of YOU from all the Possibilities!
"It's a good thing babies don't give you a lot of time to think. 

You fall in love with them and when you realize how much 

they love you back, life is very simple. "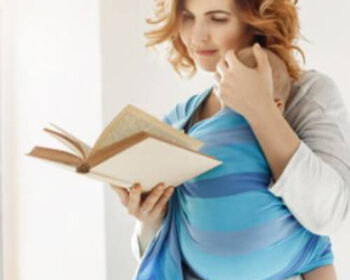 Reading is one of the most fun and constructive hobbies. Besides keeping one gainfully occupied, reading is also an excellent way
Read More

11102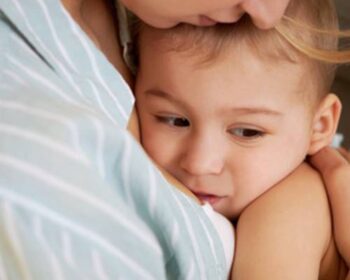 "For the past few weeks, my baby hasn't been following his usual sleeping routine and keeps waking up multiple times a
Read More

29479
Playing is the heart of early childhood and the key to creative thinking later in life. As parents, our ultimate goal is to keep o
Read More

34927
Ever noticed how a weeping baby calms down as soon as he is picked up by his mother? During the first half of the 20th century, a
Read More

10926
Breastfeeding is a foundation for life, isn't it? According to a survey done on 500 Indian new mothers, 22.7% of them face l
Read More

33368
You may have come across the term 'Mozart Effect,' which was coined in 1991 and is the belief that if children or even
Read More

16311
Popular Video's this Week
Popular Articles this Week
Baby Essentials: The Complete List for New and Expecting Parents
As much as there are many to-dos before a baby's arrival, it is also a little difficult to know what you will need exactly for your newborn and what is the best product out there for you and your baby. Being a parent, it is easy to be caught up in a dilemma of newborn baby things, but it is also an exciting process at the same time. Things like doing up the nursery to assembling kits for sleeping, diapering, and eating are what that helps a parent prepare for the arrival of a newborn in the long run. Though exciting, mothers may also get flustered trying to figure out what exactly needs to be purchased. We are here to help as always. Our list of newborn baby essentials helps you stay afloat in your journey.
[show_more more='Show More" less="Show Less"]
Why should Parents be Prepared with Baby Essentials
Getting ready to welcome a baby into your home can be thrilling, overwhelming, and everything in-between. One of your biggest tasks is to fill your house with the things you will require to take care of your little one. But at the same time, you do not want to waste money on things you can actually do without. To help you figure out what to buy, the mothers and the experts at MommyWize have organized a list of baby essentials into various categories, such as nursery, diapering, clothing, bath time, health, feeding, safety, and so on. We will tell you the must-haves for each category and you can let your and your partner's preferences dictate the rest.
Being Pregnant to Bringing a Baby Home
If you are expecting, you have definitely started thinking about all the baby essentials you will require in the upcoming months. Some things are obvious—a crib, diapers, clothing. But there are several other baby essentials that can be easily overlooked. You do not want to come home with a baby and realize that there are several essentials for the baby that are missing. This is why the baby experts at MommyWize have designed and curated the ultimate first-year shopping list. We have thought of everything, so all you have to do is go through the list and purchase all the essentials accordingly. You can then put your mind at ease and focus on other, more important things, such as preparing for your delivery and deciding on a name!
Baby Must-Haves and Don't List 
At MommyWize we help you to shop smart for your new baby with our checklist of infant necessities, good-to-haves, and baby items that you need not spend money on. The advice generally given is that all you really need for your baby is a place to sleep, diapers, and a blanket for bundling. That said, we know that you are not living in the olden days and you deserve the equipment that makes parenting easier. This is why we have designed tips for babies' essentials for you to bank on. With these tips, you know exactly the accessories worth spending your money on and the accessories you can do without.
[/show_more]