As the pandemic looms large, with no access to friends, schools, recess periods, games, play, fun, and so much more, kids are turning to snacks f
Read More

150517
Kids-Doers and Dreamer of Possibilities!
"Kids go where there is excitement. They stay where there is Love ."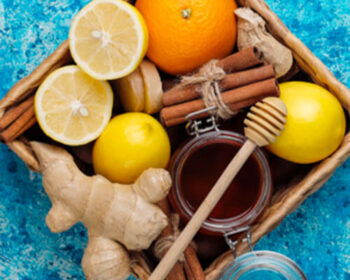 Immunity- This is the word we have heard all our lives, but in this pandemic situation, it becomes an essential topic for all. Whe
Read More

46696
Multilingualism is the ability of an individual to speak more than two languages. To learn more about the benefits and the need to
Read More

13999
Ramayana is a well-known literary work of Indian mythology. Its greatness is known to all, not only in India but in western countr
Read More

33894
How to deal with a kid's conduct? Is continuous hollering to get down on their mischief still the best option? Is it true th
Read More

24234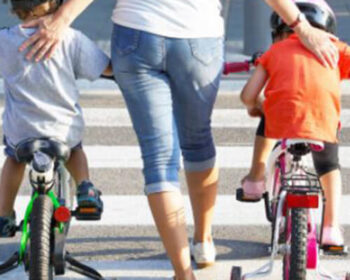 As parents, we are always concerned about the safety of our children. The world is not what it used to be. Risks and dangers are l
Read More

14805
The term Ayurveda translates from the two terms Ayur meaning "life" and Veda meaning "science,", together
Read More

10547
Popular Video's this Week
Popular Articles this Week
Kids Fitness Tips
For most adults, exercise means running on a treadmill, working out in the gym, or lifting weights. However, for children, exercise just means being physically active and to play. Kids get a lot of exercise when they play, dance, ride a bike, play tag, and so on. In addition to gaining the health benefits of consistent exercise, kids who exercise generally perform much better in all activities. Exercise also enables kids to manage emotional and physical challenges — from running to catch a bus to studying for a test. However, just like us, kids too need the motivation to start exercising. The MommyWize platform offers some of the best recommendations for parents in fitness for kids.
[show_more more='Show More" less="Show Less"]
The Sedentary Problem in Kids
Kids and teens these days are spending endless amounts of time in front of the screens and are sitting around a lot more than what they used to. Hours are spent each day in front of gadgets, such as smartphones, TV, tablets, and other devices for studies and then to play games or to browse through social media. Though it is easy to let kids spend all that time with the gadgets, as it keeps us free, too much screen time and not enough physical activity adds to various health problems. With recommendations from experts all around, we have curated content that can help you address this issue. Our information from the child health experts on kids health care gives you all the details you need to integrate an active and healthy lifestyle into your kids routine. One of the best ways to get kids to be more active is to restrict the amount of time spent in sedentary activities, particularly watching TV or other screens.
Healthy Habits for Kids
Raising a family is not always easy. The mom is the busiest and so are your children. There is so much to achieve each day. Studies, cleaning, cooking, and what not. It is quite easy to get absorbed in the daily chores and neglect the health of the kids. However, the stakes are high; today, many kids are obese or overweight. An active and healthy lifestyle can help maintain weight and can also prevent health issues, such as heart disease, diabetes, asthma, and high blood pressure. It is crucial to create healthy habits in your children early on. Children imitate their parents, so it is essential to set a good example. Our content on kids health advice will help your kids stay be healthy and happy.
Children's Health Tips
Most parents are extremely concerned with regard to the health of their children. Your choices as a parent start before your baby is even born. From what to feed your baby to how to discipline – parenting just seems to be about making one choice after another. The choices you make regarding your kid's health will affect him or her throughout their life. Thus, we as parents need to make the decisions with plenty of thought and information. Our platform is the one-stop shop for all such information related to kids health care. Reach out to us for expert-backed information regarding your child's health.
[/show_more]