As parents, we end up doing peculiar things for our kids for the sake of our love for them. Have you ever stayed up till 2 a.m trying to glue...
Read More

8335
Consider yourself Priority!
"Not frailty! but Dunkirk spirit,

thy name is woman"




(Sorry Shakespeare)
Bloating is something almost every woman suffers from, but none of us want to talk about it. It is one of the most common digestiv
Read More

26316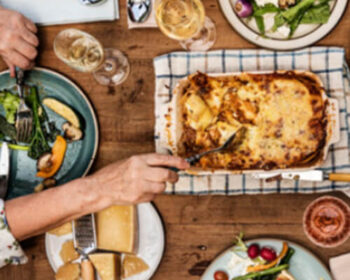 Managing a home is a 24-hour job, and when the lady of the house is working, she is practically managing a 48-hour job in just one
Read More

7739
A study recently found that women, on average, start their day around 6 a.m., only to end it post 8 p.m. As mothers, our day proba
Read More

18037
A kitchen is a space in our homes where we don't just prepare food but create healthy and tasty nutrition for our near and dear
Read More

55637
What do you know about diabetes? It is a sugar-related disease that happens to people who binge on sugar and refined flour sweets
Read More

41025
Yes! It's true marriages aren't made in heaven; they are made right here on earth and probably have a designated addre
Read More

9190
Popular Video's this Week
No posts were found for provided query parameters.