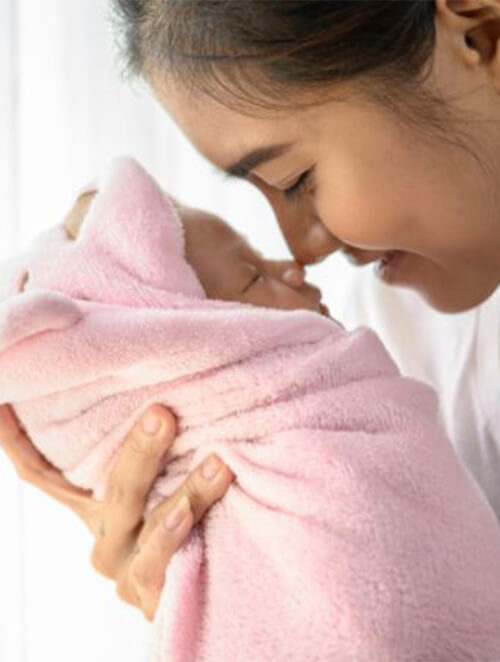 Motherhood is the greatest and the most complex phase in every women's life. This phase is beautiful but full of ups a
Read More

113136
As a mother, you must know why drinking milk is essential for children and their nutrition. Milk makeup is an integral par
Read More

57007
A gentle touch reinforces love, safety, and trust between parent and child, making infant massage a wonderful way to enhance
Read More

41479
We love to partner with brands and products that we believe in. If you feel that your company shares values and would benefit our readers, we would love to talk about working together.
Baby Care Tips
Congratulations on bringing your bundle of joy home. Having a new member in your family is the most precious experience for a couple. However, having to deal with a newborn is not that easy and parents need to give their entire attention to the child for the first few months. This could be quite overwhelming and we have got your back. Our set of baby care tips will help you tide over this new phase and enable you to establish a lifelong bond with your little one. Backed by experts, MommyWize is the one shop stop for all the information you need regarding care for newborns.[show_more more="Show More" less="Show Less"]
The Journey of Parenting
The journey of parenting is a treasure box of emotions and milestones. All the laughter and smiles are accompanied by tears, worries, and little stresses, too, the size and intensity of which grow with each day that passes. To ensure that your child is healthy, we have designed the best baby health tips. As your munchkin begins to take in the essence of her new world, new questions will pop up along the way. How can you ensure that your child is safe? How can your little one be healthier? What more can you do for your baby? How can you keep her happy and safe? We have all the answers for you with our carefully curated list of newborn baby care tips. 
Post-delivery
Post-delivery, it is important for all mothers to take care of their health while protecting their infants. We at MommyWize understand how overwhelming this time may be for you and thus, we share newborn baby care tips from the experts. These tips will help ensure the overall well-being of new moms and enable moms to take care of their little ones. Our platform provides some exclusive tips for all new moms. 
Motherhood
With a child, a mother is also born. As a new mom, it is very difficult to cope with the new challenges of raising a newborn and baby care is crucial. Mothers get emotional when they are tired of taking care of their newborn baby, their family and managing household chores. So, if you are a new mother and are panicking about how to take care of your newborn baby, with all the other responsibilities, we are here to help you with baby care tips for new moms. 
Creating a Safe Environment
It is important that parents take charge and control the environment in which they raise their little ones. Some well-known methods of creating a safe environment are baby-proofing the home and removing the dangers of sharp corners, reducing frequent visits from loved ones to avoid the risk of infection, visiting the pediatrician regularly, and managing the feeding and diaper-changing duties. However, there are many other things with which new parents need support to help raise their little ones. The information for baby care tips provided on our platform is customized in a manner that suits all your queries and concerns. From sessions on vaccinations by well know pediatricians in the country to blogs that cover the experiences of first-time moms, we have it all.
[/show_more]