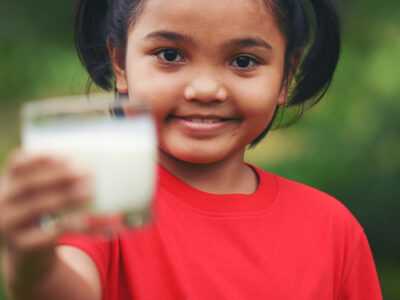 As a mother, you must know why drinking milk is essential for children and their nutrition. Milk makeup is an integral part of kids' diet
Read More

47728
Babies-The best of YOU from all the Possibilities!
"It's a good thing babies don't give you a lot of time to think. You 

fall in love with them and when you realize how much they love 

you back, life is very simple."
Food and nutrition is the most basic necessity for any living being. For some, food is just a mode of nutrition, while for others,
Read More

12484
Breastfeeding or nursing is feeding your baby breast milk, usually from your breast directly – exclusive breastfeeding (no f
Read More

9373
While gearing up for parenting and caring for your lovely little one, you may have already realized that playtime is very special.
Read More

10499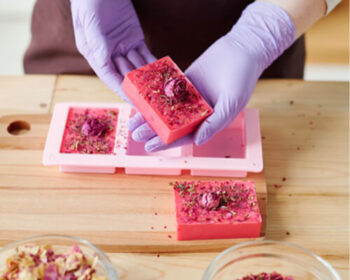 As parents, we never stop stressing over the importance of washing hands to our children. If we do not have access to soap and wat
Read More

31497
Aren't diapers the first things that come to mind when you hear of babies? Diapers and babies go hand-in-hand. You can't think
Read More

11618
"One day, a few weeks later, she erupted in prolonged, ear-shattering wails, complete with clenched fists, flailing legs, an
Read More

12671
Popular Video's this Week
Popular Articles this Week
Tips for Healthy Baby Food
MommyWize for all moms, Always! Now, that your baby is ready to start eating solids, we are sure that your head is racing with a zillion thoughts on how to keep up your baby's nutrition with healthy meals. Tips and suggestions from various friends, relatives, and family members may seem a bit confusing and daunting. As always MommyWize is here to guide you through this phase as well with the best tips for healthy baby food. [show_more more="Show More" less="Show Less"]
Babies and Nutrition
Babies grow quite fast during their first year and thus, they need a lot of energy of nutrients and energy (kilojoules) to help them keep up with their growth. Your baby's growth is not even and steady, which in turn means that their hunger and appetite can be unpredictable. The amount of food your baby consumes and her interest in food may vary from day to day. This is quite normal and you should not be concerned about your baby's eating habits at all times. Do visit our platform to gain access to baby food tips that will help you address all your concerns regarding your child's food.
Solid Food at 6 Months
By about six months, a baby's iron stores start depleting and extra foods are required to sustain a healthy growth and to avoid any kind of nutritional problems (such as iron deficiency). You must begin to introduce solid foods (solids) once your baby turns six months old and begins to show an interest in food. Our platform showcases baby feeding tips in the form of blogs and live sessions from professionals and mothers themselves. The information sourced is genuine and credible as it is from the experts themselves.
Nutritional Food for Babies
As much as we love the idea of feeding our little ones homemade, fresh, organic baby food each day, there are times when that it just not possible or realistic. Thankfully, there are plenty of wholesome nutritional baby food brands out there. Finding the best ones does require some help by the experts and you also need to spend time reading the labels. We have got your back, our tips for healthy baby food cover all that you need to know on how to go around selecting the right wholesome food options for your little one from the stores. It is also essential to make sure that you are feeding your baby a variety of foods. Our tips give you a great idea on a variety of age-appropriate foods for your little one.
How to Make Baby Food
If your baby is ready for solid food, it is an exciting time. Imagine tasting bananas for the first time. Or peaches. Or roasted chicken. Or even rice. It is the beginning of a lifelong journey of your culinary skills. And while there are certain restrictions on what sorts of foods a baby can eat when (such as honey or peanut butter for instance), there are so many options for your baby to try. Our baby food tips provide various recipes for you try out and various methods for you to feed your baby.[/show_more]