Children develop more rapidly during the first 5 years of their lives than at any other time. This crucial period in a child's life is also ter
Read More

4385
Kids: Doers and Dreamers of Possibilities!
"Kids go where there is excitement.

They stay where there is Love "
The conventional methods of education we probably are aware of are turning into a relic of past times. With time, they are getting
Read More

9980
Stories; the gift of a writer's imaginative wander weaved by bits of his inner emotions and outward scrutiny. These neatly i
Read More

13184
The toddler years are the formative years of a child and thus incredibly important. It is during this time when kids learn alphabe
Read More

16611
Ramayana is a well-known literary work of Indian mythology. Its greatness is known to all, not only in India but in western countr
Read More

32629
Card games are fun, easy, and require no preparation! Suitable for all age groups, these games can help basic counting and go all
Read More

28406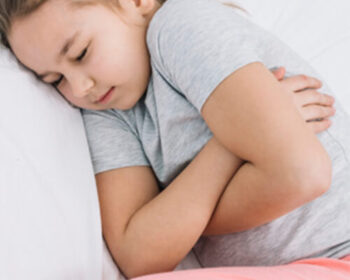 Constipation means erratic bowel movements, generally lesser than three in a week. In most cases, constipation in children is a sh
Read More

30154
Popular Video's this Week
Popular Articles this Week
Kids Activity Ideas
Parenting is not only about looking after your child and providing him or her with what they need. It also involves spending quality time with kids. The best way to spend quality time with kids is to engage them in activities that both you as a parent and your child can participate in. We at MommyWize have designed some of the best kids activities that will not only keep your child entertained but also help establish a strong bond between the both of you. Your child's early years are very important for his or her overall growth. Make the most of it and spend the maximum time with your child.
[show_more more='Show More" less="Show Less"]
Activities are Important for Kids
Keeping kids engaged in various activities from the time they are babies is essential. Activities bring in the sense of discipline in a child and improve a child's cognitive, motor, emotional, and social skills. You can easily plan for activities at home for your babies and toddlers that can help them in their overall development. At MommyWize we help you with kids activity ideas using which you can make the most of what is available to you. We do not encourage parents to purchase expensive materials and toys, but offer simple solutions to plan engaging activities for kids. The activities recommended at MommyWize help you spend quality time with your kids minus the pressure of having to spend money. As you schedule to include such activities in your time together with your child, do remember that what is most essential about quality time is what comes after.
More Activities and Less Screen Time
Certainly, there is no dearth of studies that validate the advantages of play and activities. Play and activities aid in the overall development of physical dexterity in a child enables children to learn to negotiate group dynamics, and, eventually, helps them nurture creative-thinking skills. With most children having access to various gadgets in this era, it does get difficult for parents to nudge the child away from the screen and get him or her engrossed in various other activities. Our platform aims to offer the best kids activity ideas that can easily help you to encourage your kids to participate in activities rather than spending time on screens.
Creative Activities
Creative activities enable a child to create their own journey of exploration, developments, and discovery and spark a child's natural curiosity. Through simple daily actions and play, young children develop social, physical, intellectual, emotional, and creative abilities known as creative development. Early childhood education often concentrates on children learning creative abilities through play. Children's creative abilities can be explored through their curiosity, ideas, and feelings towards the movement, arts, imaginative play, and music. Children of all ages love expressing their ideas through colors, shapes, sounds, and role-playing activities. Creativity in children can be developed by engaging them in activities that enable them to share their ideas, thoughts, and feelings. There are various aspects of creative development in children. With the help of various professional child experts, we have created content that can help in learning kids activities in the form of blogs, live sessions, and videos.
[/show_more]