The whole of last year went by with the COVID 19 pandemic casting its dark shadows over our lives. Just when we thought the worse was behind us,
Read More

17867
Kids - Doers and Dreamers of Possibilities!
"Kids go where there is excitement. They stay where there is Love ."
With little information about the length of COVID-19, parents and guardians are put into a difficult situation when it comes to ta
Read More

32716
Ramayana is a well-known literary work of Indian mythology. Its greatness is known to all, not only in India but in western countr
Read More

33893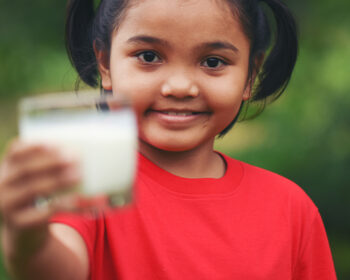 As a mother, you must know why drinking milk is essential for children and their nutrition. Milk makeup is an integral part of k
Read More

57005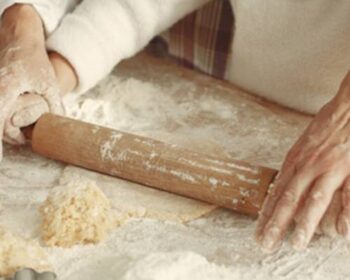 There are a lot of options when it comes to keeping your kids engaged with fun activities at home. But what if we tell you that on
Read More

45150
Playing is the heart of early childhood and the key to creative thinking later in life. As parents, our ultimate goal is to keep o
Read More

37380
Hey, there! Wondering what to do with your kids after long working hours? Who would not love to escape the boredom with a story? W
Read More

19320
Popular Video's this Week
Popular Articles this Week
Kids Safety Tips
There always comes a time when you cannot always hold your child's hand and they need to walk alone. They will want to play in the front yard with other children or walk down the street by themselves, and ultimately, they will attend school where they will be away from you all day. Though most parents dread this phase, there will come a time when you cannot be present for your child to protect him or her all the time. The first line of protection for children is their family. Parents and caregivers are responsible for creating a safe and loving environment and every safety skill your child learns is essential. We understand how tough it is to let go for you as a parent and we are here to guide you with our health and safety tips for kids. Our tips will help your child stay protected even while you are not present.
[show_more more='Show More" less="Show Less"]
Teaching your Child to be Safe
Rules of safety need to be taught to a child from early on. Parents need to talk to their kids about how to protect themselves by educating them on essential safety rules about their bodies, strangers, talking to them about what is wrong and right, and what to do in frightening situations. Such discussions about safety rules need to be reoccurring and also involve role-playing. Your children need to learn and understand the right way to respond to intimidating situations and communicate the same to you. Our content on kids safety will tell you how to exactly begin training your child on safety.
Child Safety Essentials
Recent world events may have left you feeling particularly concerned about your children's safety. The largest threats to safety, though, are very close to home. According to various studies, falls, motor vehicle accidents, drowning, accidental poisoning, and choking are the main causes of accidental deaths globally. Once a child is up on his or her own two feet, he or she is ready to explore and conquer the world. Each day is a new adventure. Though exciting and fun, this stage of life certainly has its dangers and risks too. Our information on kids safety tips aims to arm you with all the essential information you need to help keep your kids and family safe.
Endorsing Child Safety at Home
Your adult-friendly home could have potential hazards for a child. However, you can keep your child safe by understanding what exactly the risks are and then preventing or removing those risks. However, even if you think that you have removed all the home safety hazards, the truth is that children can still find that one thing that could be dangerous. We understand that kids safety is paramount and our platform aims to prevent any kind of danger to your child. Do view our expert-backed content in the form of blogs, videos, and live sessions, which cover all the possible dangerous scenarios for your children at home. Also, as your child grows and learns to climb and open things, you need to be alert for new hazards. You will probably need to change the environment to make sure your home is still a safe and creative place to play and explore.
[/show_more]