When you are a mother, it is a given that you will always have a lot on your plate; thus, it can be pretty tough to pay full attention to everyth
Read More

18225
Toddlers - No But(t)s for them. They only see
Possibilities!
Forget dancing like no one is watching.  Dance like a toddler, they don't even care if there is Music.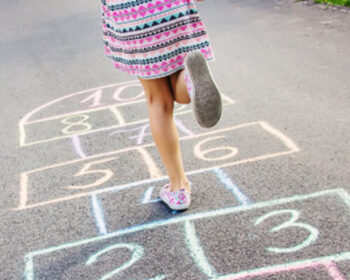 'Mamma! I'm bored!", "I need new games!" How often have you heard these and been at your wit's end as to how to entert
Read More

4742
As the pandemic looms large, with no access to friends, schools, recess periods, games, play, fun, and so much more, kids are turn
Read More

103641
The toddler years are the formative years of a child and thus incredibly important. It is during this time when kids learn alphabe
Read More

16614
Nursery admission is every parent's worst nightmare come true. After your child's birth, everything you do is to prepa
Read More

14520
Contrasted with your skin, your newborn is a lot more slender and loses moisture a lot quicker – all of which make it more a
Read More

39805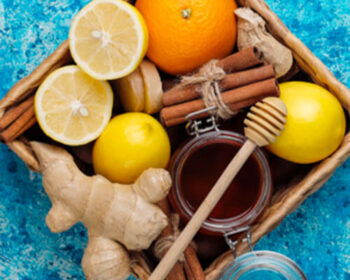 Immunity- This is the word we have heard all our lives, but in this pandemic situation, it becomes an essential topic for all. Whe
Read More

44006
Popular Video's this Week
Popular Articles this Week
Home Remedies for Toddlers
Motherhood comes with its added set of responsibilities of taking care of your child. While caring for a child may not seem tough, the truth is that bringing up a child has its own set of challenges. Toddlers can be quite fussy when sick and other than following the treatment prescribed by the pediatrician, mothers try everything possible to provide their children with some relief. At MommyWize, we understand how important it is for moms to soothe a sick toddler and thus, we have carefully outlined home remedies for toddlers with the help of experts, professionals, and mothers. The remedies provided on our platform are sourced from renowned professionals and experts across the country and can be followed for mild illnesses to soothe your toddler.
[show_more more='Show More" less="Show Less"]
Why Home Remedies work for Toddlers
As parents, we want our children to get better as soon as possible. Today, the use of complementary and alternative remedies is common not just in adults but also in children. Whether it is a nip of prune juice to relieve constipation or an oatmeal bath to soothe itchy dry skin, natural remedies offer inexpensive strategies to ease uncomfortable symptoms. Our platform is the one-stop shop for all the natural toddlers remedies that you can follow at home to help your toddler with some relief. The remedies outlined are easy to follow and safe and have been certified by experts and paediatricians.
Home Remedies for common Fevers
Fevers are common among children. And so is the dilemma that parents face when a child has a fever—to rush to the doctor or treat the child at home. As a parent, you need to observe how comfortable your child is. If your child has a low fever and is active, you may not need to intervene at all! Simply observe the child for signs of improvement or change. However, if your child is uncomfortable, it is time to see a doctor. While taking that syrup might be easy, it is not essentially the best option. Choosing natural remedies for fever at home helps your child build immunity by boosting the body's ability to fight an infection. We have all the best tips laid out for you for toddlers home treatment for common fevers and colds that all children go through. Now, there is no need for you to panic and rush to the doctor for common fevers and cold. Try out the home remedies outlined on our platform and provide natural relief to your toddler.
Home Remedies that Work
We at MommyWize have ensured that you have access to effective remedies for toddlers, borrowed straight from a mother's book! The information provided is authentic and credible. With our natural toddler remedies, we not only help you understand how you can soothe your toddler, but we also guide mothers to understand the illness symptoms. It is at times difficult for toddlers to communicate their discomfort and parents need all the help they can get during such times. With our content from the professionals, we have got your back to help you understand the symptoms of common toddler illnesses.
[/show_more]