The epidemic has resulted in a mental health catastrophe in the country, which specialists refer to as a psychosocial crisis. There has been a ma
Read More

17773
When we have each other, We have everything!
"Having somewhere to go is home.

Having someone to love is family.

And having both is a blessing."
In these pandemic-struck times, people are focused on trying to enhance their health and fitness. It has become obvious that to fi
Read More

9692
Face masks, hand sanitizers, 2 feet apart from other people, and social distancing have become a part of our daily life and realit
Read More

23884
If you're that woman whose platter is full of her full-time job, personal life, social life, and family life, and you seem t
Read More

33986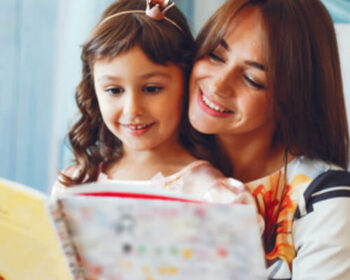 Having a daughter is truly a blessing. My cutie pie, my Angel, came as a blessing in my life; she is truly a bundle of joy and mak
Read More

71412
Why are the European markets so attractive? Why is 'a shopping spree in Paris' in the bucket list for many of us? Well, the ou
Read More

17247
My brother gifted me a swanky bike for my birthday. It was a gesture to stay young at heart, reminiscent of my love for cycling as
Read More

13940
Popular Video's this Week
Popular Articles this Week
Tips for Momsphere Family Relationships
Happy families share one of kind quality that structures the basis of their bond and happiness. Sound family relationships provide compassion, consolation, and help for the family. A warm and an adoring family is a ground for security and bliss. It provides individuals with a feeling of having a happy place to return to at the end of the day. Though it sounds quite easy, it is difficult to maintain the essence of a happy and sound family and you may sometimes end up looking for advice. At MommyWize, with our tips for momsphere family relationship, we aim to give you all tips, ideas, and recommendations to raise a happy and positive family.
[show_more more='Show More" less="Show Less"]
Ideas and Tips for Families
A homely environment with solidarity and affection offers improvement and development to the family. It is crucial to develop strong and solid family relationships to ensure that there is constant development within the family. In a caring domain, it is easy for parents to teach their children all about certainty, control and character. Reach out to us to understand and learn about how to have a healthy relationship within your family. When your family is working as a team, each one feels cared for and supported and is able to contribute. It is easier to work as a team when each one understands how they are supposed to function and their place and value in the family. We have designed content in our momsphere family relationship section to help you with tips that you can consider and implement for a positive, healthy and happy family experience.
Importance Of Healthy Family Relationships
A healthy family helps with a child's sound, passionate, and scholarly turn of events, which is attained by security and affection provided to them by their family. The relationships developed within a happy and healthy family also help with settling a child's mental and social development. Settling down and overcoming struggles turn out to be easy due to the characteristic bond established within the family. A good family relationship also improves the awareness of other's expectations in children by displaying the benefits of fulfilling commitments, obligations, and maintaining duties. Our platform, is the essence of momsphere family relationships and we have the best recommendations on maintaining healthy family relationships.
Positive non-Verbal communication
Not all communication occurs in words, so it is essential to pay attention to the feelings that your partner and children express non-verbally. For example, your teenage child may not want to talk but may still come looking for the comfort of cuddles occasionally! It is also essential to be aware of the non-verbal messages you send. For example, kisses, hugs, and eye contact communicate that you want to be close to your child. But a frown or a grumpy tone of voice when you are doing something together may send a message that you did rather not be there. Go through our tips for momsphere family relationship that will help you understand your family better and arm you with ideas on how to deal with your children and partner. We aim to help you attain all the goals for a happy, healthy family.
[/show_more]