A gentle touch reinforces love, safety, and trust between parent and child, making infant massage a wonderful way to enhance bonding between pare
Read More

34017
Babies-The best of YOU from all the Possibilities!
"It's a good thing babies don't give you a lot of time to think.

 You fall in love with them and when you realize how much 

they love you back, life is very simple."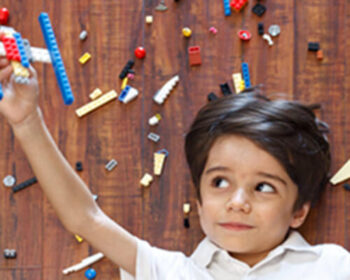 Cognitive skills include the capability to think, reflect, explore, perceive, and understand. For our kids, cognitive skill set de
Read More

17577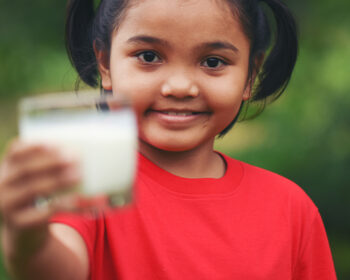 As a mother, you must know why drinking milk is essential for children and their nutrition. Milk makeup is an integral part of k
Read More

47726
Baby-led weaning means letting babies eat finger foods by themselves, right from the start i:e at about 6 to 7months of age. It en
Read More

20138
Breastfeeding is a foundation for life, isn't it? According to a survey done on 500 Indian new mothers, 22.7% of them face l
Read More

33371
Playing is the heart of early childhood and the key to creative thinking later in life. As parents, our ultimate goal is to keep o
Read More

34934
Contrasted with your skin, your newborn is a lot more slender and loses moisture a lot quicker – all of which make it more a
Read More

39804
Popular Video's this Week
Popular Articles this Week
Home Remedies for Babies
Motherhood comes with its own set of highs and lows. While caring for a happy child is fun and something to look forward to, we cannot always prevent a child from falling sick. A sick baby is seldom a happy baby. Your toddler or infant will likely be fussy and out of sorts during their illness. You will want to check in with your pediatrician, of course, and follow the treatment protocol. However, at MommyWize, we have carefully outlined home remedies for children with the help of experts, professionals, and mothers. These remedies are 100 percent safe and tested and can be followed for mild illnesses to provide both your child and you with some relief.
[show_more more='Show More" less="Show Less"]
What to do When your Baby is Sick?
When your baby is sick, other than following your doctor's treatment instructions, you will just have to wait for the illness to run its course, particularly if your baby is sick with a viral infection. In the meantime, there are a number of steps you can take to soothe your sick infant. Our platform is the one-stop shop for all the baby treatment tips that you can follow at home to soothe your infant. The tips outlined are easy to follow and safe and have been certified by mothers themselves.
How can Parents Help Their Babies are Sick
Many a time, a baby's sickness may be difficult to diagnose, even by pediatricians. Mothers have the natural instinct to differentiate between the feed-me wails from cuddle-me whimpers and I am-so-sleepy sobs. Certainly, parents can help docs diagnose properly. To understand when a baby is sick, you have to understand what she is like when she is well—and that is something that only a mom knows best. With our home treatments for babies, we not only help you understand how you can soothe your baby, but we also guide new moms to understand the illness symptoms. Sometimes, a child may just be teething, or in other cases, the baby may be suffering from an ear infection. Babies cannot talk, and new parents may find it tough to understand what is going on. With our tips from the experts, we have got your back to help you understand the symptoms of common baby illnesses.
Factors Causing Frequent Illness in Children
Most mothers today are worried for their children. They believe that today children are susceptible to more threats than what they themselves were as children. Majority of them also feel that children in general seem to be falling sick more frequently than before. This is, certainly, an increasingly worrying trend that regrettably seems to be on the rise. But why is it that children today are more vulnerable than we used to be? What is causing such an adverse effect on them? Well, this is due to several external as well as internal factors. With our blogs and live sessions from the best doctors and experts from around the country, we not only help you understand the factors that contribute to a child falling ill but also detail home remedies for babies that can help you prevent your baby from falling ill so often.
[/show_more]